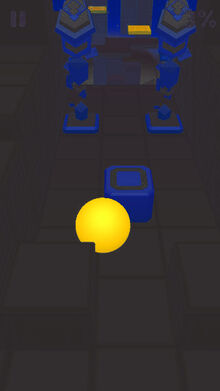 NOTE: If you choose to call the main themes of lvl 10 winter and melting winter instead of sky castle and sunset sky castle you may call this winter night or something like that but know that I will refer to those themes as sky castles.
Night sky castle is one of the theme ideas for Rolling Sky. It was looks simaller to the sky castle and theme introduced in Level 10 but it is night time. In the night sky castle theme the ball turns gold.
Other Note: This is the first concept page on this wiki.